Well, thanks to a really great photographer from Germany, Phil Zucker, who posts on the Pentax SLR talk site I frequent, I've had a little renaissance with my panorama making skills! I hope very soon to make them even better, but I'll show you the newest ones here. The panos don't show at their widest lengths, so if you click on the image, it will take you to a full view of it. But you get the idea. . . Also--gave up on the namby-pamby pastels--I like basic black!
The first image here is a vertical pano of St. Luke's Episcopalian Cathedral on Portland's historic State Street. I particularly like this view: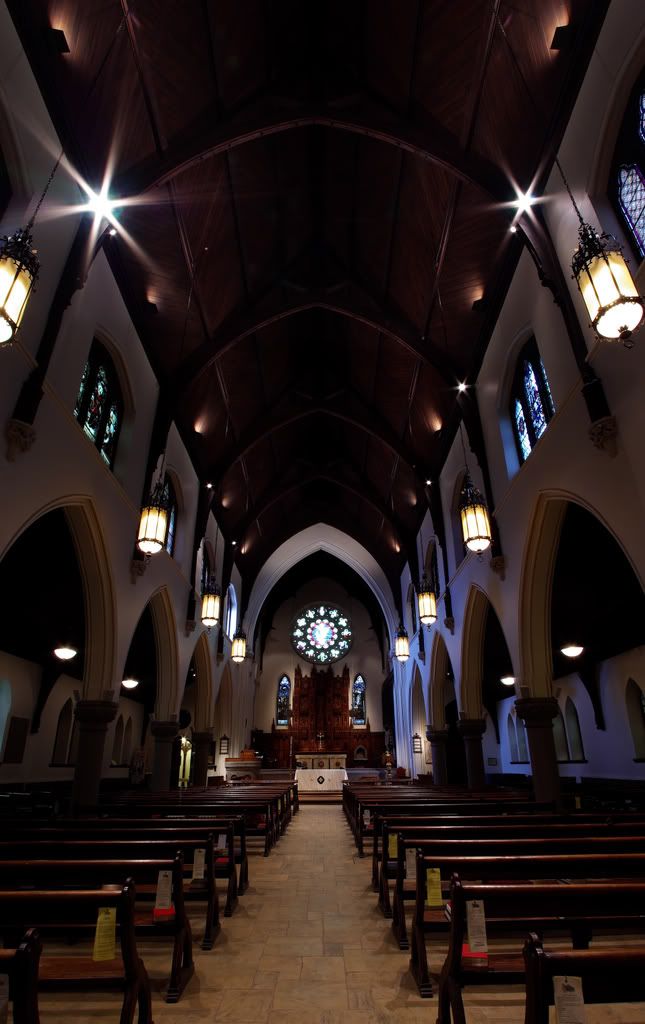 Below this, you'll find a horizontal pano comprised of either 9 or 10 images of St. Paul's Anglican Church on Portland's East End that I took the other day: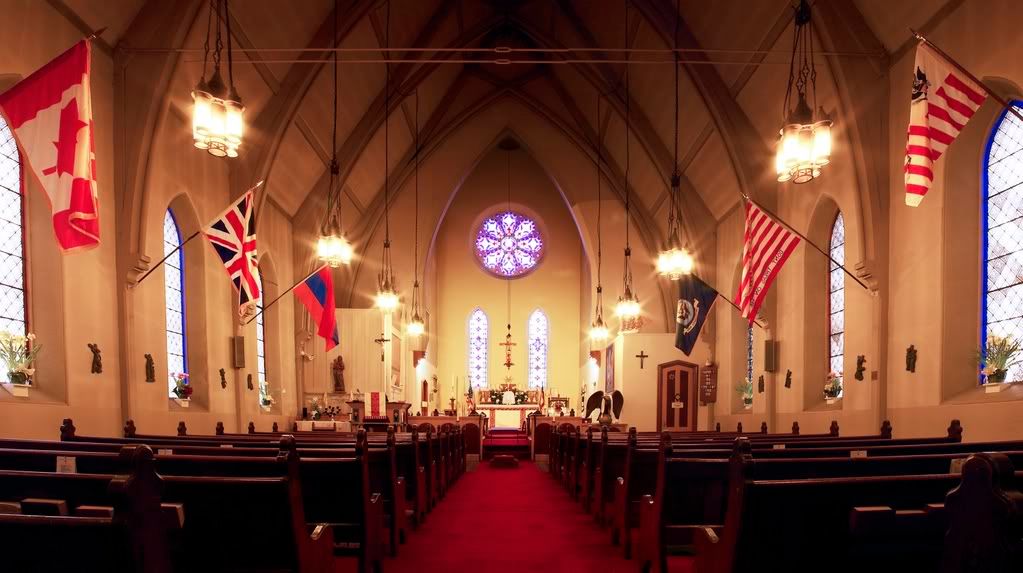 This one hasn't been perfected yet, but my Photoshop Wizard (read: Dad) is going to work on it in the near future to make it look better. But this is the side chapel at St. Luke's. The entire thing is built out of highly polished, dark, carved wood, in a duomo or dome shape. It has an octagonal translucent skylight at the top. The priest was just about to lock the church up for the day, so after spending all the time I did in the Cathedral proper, I only had about five minutes to get one SLICE of the chapel. I intend to get back there soon and take the whole chapel in one pano, if possible.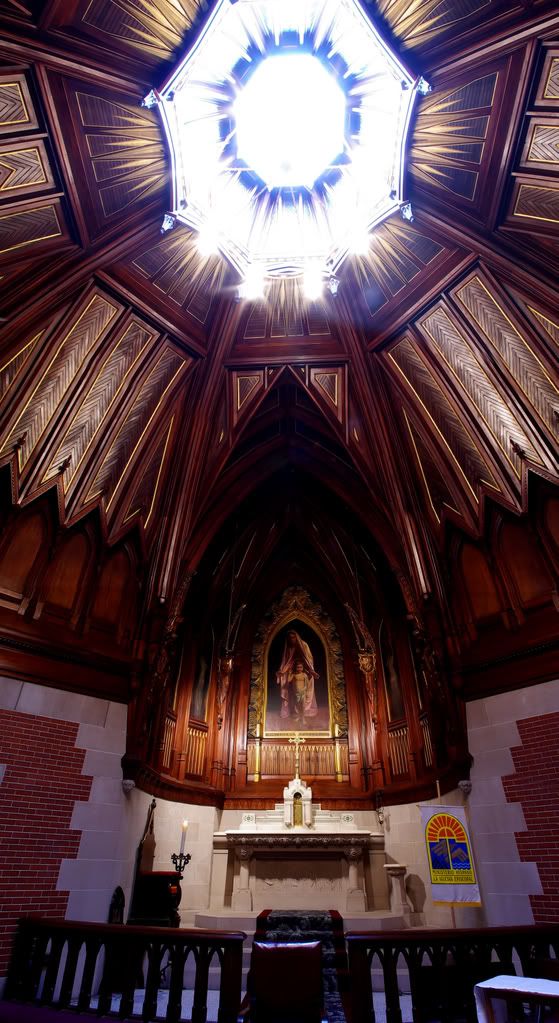 Last but not least is the horizontal pano I did of St. Luke's Cathedral. I believe this is comprised of about 10 images as well: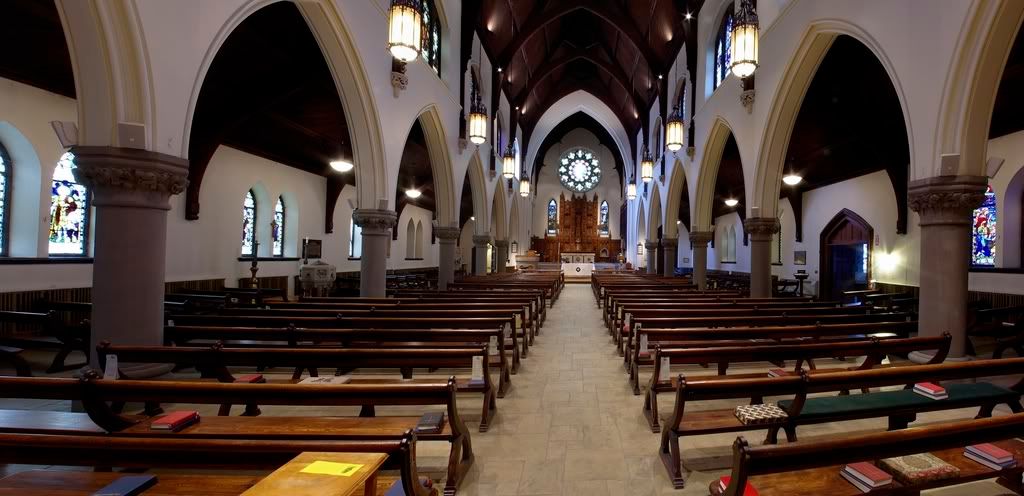 I also took what I call an "Omnirama" series of images of the cathedral, where I also captured the ceiling above the lower part--so it will be twice as large as the one above this. My father is going to work on that, too--then I will be able to post it here. In the meantime, keep checking back!